Sweepstakes Casinos
Have you ever wondered what it would be like to experience the thrill of a Las Vegas casino from the comfort of your own home? Enter the vibrant and exciting world of Sweepstakes Casinos. Offering a fresh, innovative approach to online gaming, these casinos have carved a niche for themselves in the American gambling industry.
These platforms, relatively new on the scene, have been gaining popularity among US players for the unique blend of fun and legality they bring to the table. They're a distinct category of online casinos that offer players an opportunity to enjoy their favorite games while standing a chance to win real cash prizes.
The Age Factor: How Old Do You Need to Be?
Before you dive headfirst into this thrilling experience, there's one crucial factor to consider: your age. In order to partake in sweepstakes casino games, you must be at least 18 years old. Age verification is a standard process employed by these platforms to ensure responsible gaming. Always remember, the thrill of the game must never overshadow the importance of playing responsibly.
Spotlight on Top-Rated Sweepstakes Casinos in the USA
You might be wondering, "What are some of the best sweepstakes casinos I can try?" Well, here's a shortlist of highly-rated platforms that have won the hearts of countless American players:
Chumba Casino: Known for their vast selection of slots and table games, this platform offers players the chance to win Sweeps Coins, which can be redeemed for real cash prizes.
Luckyland Slots: If slots are your thing, you'll be spoiled for choice here. Plus, their enticing promotional offers and bonus games are a major draw.
Funzpoints Casino: This platform stands out for its dual currency system, allowing players to switch between standard and premium modes for versatile gaming experiences.
Global Poker: A haven for poker enthusiasts, this sweepstakes casino is praised for its robust poker options and competitive tournaments.
Getting to Grips with Sweepstakes and Social Casinos
So, what's the difference between a sweepstakes casino and a social casino? Both offer interactive gaming experiences but operate on different principles.
The Ultimate Guide to Downloading a Sweepstakes Casino
Dipping your toes into the sweepstakes casino experience is easier than you might think. To get you started, let's go over a simple, step-by-step process to download and install your chosen sweepstakes casino platform on your device.
Step 1: Choose Your Preferred Sweepstakes Casino
First and foremost, you need to decide which sweepstakes casino suits your preferences. Refer to the list mentioned above, featuring top-rated platforms such as Chumba Casino, Luckyland Slots, Funzpoints Casino, and Global Poker. These casinos each offer unique games and features, so take the time to browse through their offerings.
Step 2: Visit the Casino's Official Website
Once you've made your choice, navigate to the official website of the sweepstakes casino. Remember, always opt for the official site to ensure a safe and secure download.
Step 3: Look for the Download Option
Typically, you'll find a 'Download' button or link prominently displayed on the site's homepage. The design and placement can vary, but it's usually straightforward and easy to find.
Step 4: Download and Install the Casino App
Click the 'Download' button and the software will start to download on your device. Once the download is complete, locate the downloaded file in your device's downloads folder and run the installer. Follow the prompts and allow the necessary permissions to successfully install the app.
Step 5: Create an Account and Start Playing
After the installation process, open the app and create an account. Fill in the required information and verify your account if necessary. Once your account is set up, you're ready to dive into the exciting world of sweepstakes casinos!
Enjoying the Sweepstakes Casino Experience on Various Devices
Most sweepstakes casinos are compatible with various devices, including desktop computers, laptops, smartphones, and tablets. Whether you're an Android user or an Apple enthusiast, these platforms ensure a seamless gaming experience.
Remember, different platforms might have slightly different download and installation procedures. Always refer to the specific instructions provided on the casino's website or within the app. Now that you're equipped with the knowledge to download a sweepstakes casino, the thrilling realm of online gaming awaits you!
Cashing Out at Sweepstakes Casinos: Fact or Fiction?
It's not uncommon for people new to the world of sweepstakes casinos to ask: "Do these platforms really pay out cash prizes?" To put it simply, the answer is a resounding yes! Sweepstakes casinos do indeed offer real cash prizes to players.
The Winning Mechanism
These casinos operate on a dual currency system, where players use "Sweeps Coins" or similar virtual currency for gameplay, in addition to or instead of traditional play money. While you can enjoy games with play money, the true thrill of sweepstakes casinos lies in winning with Sweeps Coins, which can be redeemed for real cash prizes.
How to Earn Sweeps Coins
The unique part about sweepstakes casinos is that Sweeps Coins can't be directly purchased. Instead, they're typically obtained as a bonus when buying play money, participating in social media contests, or through mail-in offers.
Claiming Your Cash Prizes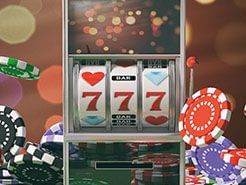 Once you've accumulated enough Sweeps Coins and decide to cash out, the coins are exchanged for a monetary value. The process varies slightly from casino to casino, but generally, you'll need to go through an identity verification process to ensure everything is in order. After successful verification, the cash prize can be withdrawn to a bank account or other specified withdrawal methods.
Legality and Fairness
Sweepstakes casinos are legal in most US states. They're governed by sweepstakes law, which makes the process of playing games and winning prizes legal. Each game at a sweepstakes casino is designed with a random number generator, ensuring fairness and random results in all games.
Maximizing Your Gameplay: How to Get More Free Sweeps Coins
Sweeps Coins are the key to unlocking real cash prizes in sweepstakes casinos. But how can you pile up more of these golden tokens without shelling out any cash? There are several methods to earn more Sweeps Coins for free, enabling you to enjoy the thrill of the sweepstakes casino experience for longer.
Social Media Contests and Giveaways
Sweepstakes casinos frequently hold contests and giveaways on their social media platforms. These can range from simple sharing tasks to mini-games and trivia. Keep an eye on their Facebook, Instagram, or Twitter pages for chances to earn some free Sweeps Coins.
Mail-In Requests
Another method to earn Sweeps Coins is through the mail-in offer. Although it might seem a little old-fashioned, this method is straightforward and cost-effective. All you need to do is send a request through postal mail to the sweepstakes casino, and they'll credit Sweeps Coins to your account. Be sure to check the specifics of the mail-in offer on the casino's website, as the requirements can vary.
Purchase Play Money
While you can't directly purchase Sweeps Coins, you can acquire them as a bonus when you buy play money. For instance, if you buy a certain amount of play money, the casino might throw in some Sweeps Coins as a complementary addition to your purchase.
Sign Up Bonuses and Daily Login Bonuses
Sweepstakes casinos often provide new players with a welcome bonus, which usually includes some Sweeps Coins. Also, logging into your account daily can sometimes yield bonus coins. It's a simple and quick way to accumulate more Sweeps Coins over time.
Refer-a-Friend Programs
Many sweepstakes casinos have refer-a-friend programs. By inviting your friends to play on the same platform, you can earn bonus Sweeps Coins when your friends sign up and start playing.
While these methods can help you earn more free Sweeps Coins, it's essential to always play responsibly. Sweepstakes casinos are meant to be a source of entertainment, so enjoy the process and the potential rewards that come along the way.
Despite the joy of winning, it's important to approach sweepstakes casinos as a source of entertainment first, with the potential to win cash prizes as a secondary bonus. This mindset will help maintain a healthy relationship with online gaming.
In essence, while sweepstakes casinos certainly offer a chance to win real cash prizes, they're best enjoyed for the thrill of the game, the excitement of the gamble, and the fun of the competition.
Hit the Jackpot: Top 5 Online Social and Sweepstakes Slots to Play
Whether you're new to the sweepstakes casino scene or a seasoned player looking to mix up your gaming routine, the vast selection of slots can be overwhelming. Fear not, as we've compiled a list of the top 5 online social and sweepstakes slots that you'll want to add to your gaming itinerary.
1. Stampede Fury - Chumba Casino
One of the most popular slots at Chumba Casino, Stampede Fury takes you on an exhilarating journey across the African savannah. This progressive slot features fiery graphics and an exciting bonus round, offering you a chance to win a grand jackpot.
2. Neon Valley - Luckyland Slots
Step into a retro world of bright lights and big wins with Neon Valley. This slot game at Luckyland Slots offers stunning neon graphics, stacked wilds, and a free spin feature that can lead to a payout that's out of this world.
3. Western Gold - Chumba Casino
Ride off into the sunset with Western Gold, a slot that combines classic gameplay with a Wild West theme. This Chumba Casino favorite has a bonus feature where you can win additional Sweeps Coins, making it a must-play for slots enthusiasts.
4. Dr. Amazing - Funzpoints Casino
Join the world's most eccentric scientist in Dr. Amazing at Funzpoints Casino. With a unique laboratory theme, this game offers a mix of fun and intrigue. Plus, the bonus game feature, with its potential to multiply your winnings, adds an extra layer of excitement.
5. King of Gods - Luckyland Slots
For a truly divine gaming experience, play King of Gods at Luckyland Slots. With its ancient Greek gods theme, this slot offers majestic graphics, a thrilling free spins feature, and a chance to multiply your winnings in the bonus round.
These are just a handful of the numerous entertaining slots available at sweepstakes and social casinos. Remember, the objective is not just to win, but to have a great time spinning the reels. So sit back, spin away, and enjoy the exciting world of online slots!
Top Games to Play at Social and Sweepstakes Casinos
Social and sweepstakes casinos offer a plethora of games to cater to various tastes. These range from classic table games to exciting slots. Here's a list of top-rated games you can explore at social and sweepstakes casinos:
1. Stampede Fury - Chumba Casino
One of Chumba Casino's most popular slot games, Stampede Fury offers a wild adventure across the African plains. With the chance to win a progressive jackpot, this game's engaging graphics and thrilling bonus rounds make it a crowd favorite.
2. Queen's Guard - Luckyland Slots
Step into a royal world with Queen's Guard at Luckyland Slots. This slot game, featuring an opulent theme with bonus rounds, gives players the chance to pile up big wins.
3. Poker - Global Poker
Global Poker offers a plethora of poker variations, including Texas Hold'em, Omaha, and more. With various buy-in levels and the chance to compete against players of all skill levels, it's a paradise for poker aficionados.
4. Caribbean Poker - Funzpoints Casino
Funzpoints Casino takes players to a tropical paradise with their Caribbean Poker game. This game brings all the strategic excitement of poker with a unique twist, making it an excellent choice for table game enthusiasts.
5. Eagle Spin - Chumba Casino
Eagle Spin is another popular slot game on Chumba Casino. The game takes players into the American wilderness, offering stunning graphics, free spins, and the chance to win Sweeps Coins.
6. Blackjack - All Casinos
Blackjack is a classic game available at most social and sweepstakes casinos. It's a perfect blend of strategy and luck that's easy to learn and exciting to play.
7. Doctor Fortuno - Luckyland Slots
Join the mysterious Doctor Fortuno in his traveling carnival, where stunning visuals, magical bonus rounds, and exciting features make for an immersive gaming experience.
8. Roulette - All Casinos
Another traditional casino game, Roulette is offered in various forms at many social and sweepstakes casinos. Place your bet and watch the wheel spin - it's as thrilling as it gets.
No matter your gaming preference, social and sweepstakes casinos have something to cater to everyone. Whether you prefer strategic table games or fun and flashy slots, there's a game for you. As always, remember that the main goal is to have fun and play responsibly.
Social casinos are primarily about the entertainment aspect. They're free to play, and while you can purchase additional credits or chips, you can't win real money. You're essentially playing for the fun and social interaction. On the other hand, sweepstakes casinos give you the chance to win real prizes while providing a similarly entertaining experience.
From captivating slots to heart-pounding table games and beyond, sweepstakes casinos have something for every kind of player. So why wait? Step into this exhilarating world and remember, the house doesn't always win. After all, you're here for a good time and potentially, to sweep up some fantastic prizes along the way.